Take advantage of our friendly and knowledgeable staff.
Richard Binko E-Mail: Rbinko@rsbinkolaw.com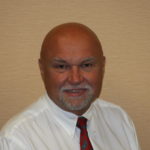 Richard Binko is the founder of this law firm. A graduate of UB's Law School in 1982. He is very dedicated and enthusiastic about his work and takes a joy in staying up to date with the always changing laws in NYS. Mr. Binko specializes in Trial Law and shines in the court room. He was president of the New York State Trial Lawyers in 2009 and took great pride in making positive changes for the common people while in Albany that year. He is also a published author in Trial Megazine and he is chosen frequently to give advice and lectures to other lawyers. Mr. Binko is also frequently chosen to teach on-going education, which lawyers are required to attend. Mr. Binko loves to attend just about every concert in Buffalo during the summer, and it is not uncommon to catch him at a Bisons Baseball Game! Mr. Binko is a proud supporter of University at Buffalo.
Abe Omerhodzic E-Mail: Aomerhodzic@rsbinkolaw.com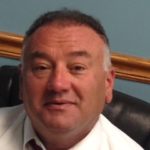 Attorney Abe Omerhodzic has been with our office since 2001. He is an undergrad of UB and graduated from Ohio University for Law in 1987. Abe has argued in the Supreme Court. Abe and Richard Binko work together on each personal injury case to ensure the decisions being made are in agreement with two attorneys. Abe also specializes in real estate law and criminal cases. He is educated with DWI laws and can make a difference in your case. Abe is also fluent in Slavik and would be happy to assist you in either language.
Michele Procknal E-Mail: Mprocknal@rsbinkolaw.com
Michele Procknal has worked for Richard S. Binko since September of 1986.  Mrs. Procknal's duties include office manager, legal assistant and secretary. She drafts pleadings and motions as well as closing papers once a case has been settled. She is a well educated leader who has kept our office running smooth since day one.
Kathleen Milbrand
Kathy has been a huge asset to our office by offering her expertise in accounting. She handles all the bookkeeping and accounting that goes both in and out of the office. Kathy has been a valued member of our team for close to 20 years.
 Catrina Walterich E-Mail: Cwalterich@rsbinkolaw.com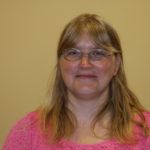 Catrina Walterich has worked at the Law Offices of Richard S. Binko as a Legal Secretary since 2001. Mrs. Walterich graduated from Hilbert College with a Bachelor of Arts degree in Liberal Studies with a minor in Criminal Justice as well as a second Bachelor of Arts degree in Forensic Science Investigation. Mrs. Walterich also has a Legal Administrative Assistant Associates Degree from Bryant & Stratton. Mrs. Walterich is also a licensed Notary Public.
 David Binko E-Mail: Dbinko@rsbinkolaw.com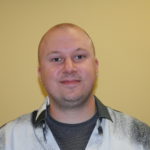 David has been working in the office since December of 2014. David is a graduate of Trocaire College where he became a member of Phi Theta Kappa and is published in "Whose Who Among Students in American Universities and Colleges" for his outstanding grade point average. David accompanies clients on their Insurance Medical Exams (IME) and offers his knowledge to ensure each client gets a fair evaluation. He also is in control of marketing and advertising for the office. This includes working on the companies website, social media and any other forms of advertising he might see fit.
Amy Rogers E-Mail: Arogers@rsbinkolaw.com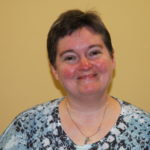 Amy is a paralegal with our office since 2014. She graduated Bryant and Stratton in 2012. Amy takes on many duties around the office such as requesting and organizing clients medical records as well as making sure clients get paid lost wages and mileage from the insurance companies. Amy is happy to assist you with any questions or concerns you have during and even after your case is settled! In May 2015 she obtained her notary public.